The experienced janitorial service teams at Tasks Unlimited Building Services can help your business provide a healthy and inviting environment through quality commercial cleaning services at an affordable cost.
A certified ISSA Green Cleaning Professional* oversees all commercial cleaning at Tasks Unlimited Building Services. With the earth-friendly cleaning alternatives provided, buildings can gain points towards attaining U. S. Green Building Council's Leadership in Energy & Environmental Design** for their building. Cleaning crews use HEPA filtration vacuums to reduce airborne particles and safe, non-toxic bathroom and window cleaners that meet and exceed standards required for certification. Green cleaning results in a healthier work environment and fewer sick days from employees.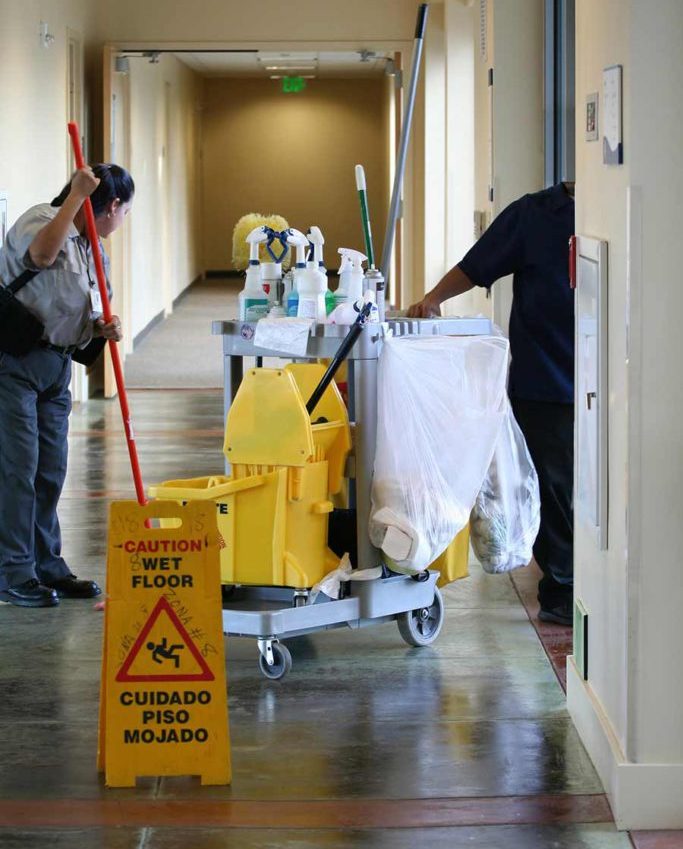 We provide daylight cleaning options to save you money. With minimal disruption to operations, our janitorial team can clean your building earlier in the day, allowing you to shut off lights sooner to save you money on your electric bills. Our facility shutdown service allows your staff to go home earlier. We'll lock the doors behind us.
Some of the commercial cleaning options Tasks Unlimited Building Services can provide you include:
=

Bathroom cleaner

=

Trash disposal

=

Vacuuming

=

Dusting

=

Sweeping, mopping, buffing and waxing floors

=

Carpet cleaning
In addition, Tasks Unlimited Building Services has outdoor landscape maintenance, snow removal and other services to supplement our commercial cleaning service.
For more information on our commercial cleaning capabilities, contact Gil Bessard at 612-871-3320.
*ISSA Green Cleaning University logo and Green Cleaning Professional designation are limited to individuals meeting the requirements of ISSA GCU and does not imply endorsement of any product, company or other organization.
**Tasks Unlimited is not endorsed by or affiliated with the US Green Buildings Council.
Ready to get involved and make a change?
Learn how to support us, donate or volunteer today!