Executive Director
POSITION PROFILE
On behalf of Tasks Unlimited, CohenTaylor Executive Search Services is conducting a retained executive search for its next Executive Director.
The Organization
Tasks Unlimited provides supported employment, housing, and recovery services for people with mental illness so that they achieve a full life with the rights and responsibilities of adults in society.
Tasks Unlimited was formed on June 2, 1970, in response to Dr. George W. Fairweather's success at creating an alternative approach to mental illness hospitalization, now known as the Fairweather Model. The not-for-profit corporation began assisting with the in-hospital training of potential new lodge groups at Anoka State Hospital. After months of training and support from Dr. Fairweather's team, Tasks Unlimited opened its first lodge on October 18, 1970.
Today Tasks Unlimited has seventeen lodges around the Twin Cities metro area and twelve janitorial contracts, both federal and county, in Minneapolis and St. Paul. With three different training programs — the JOBS Training Program, the Training Center Program, and the
Transition Lodge Program — Tasks Unlimited continues to expand its impact, serving over 700 people with mental health, housing, employment, or outreach support in 2022. Tasks Unlimited is proud of what it has accomplished in 50+ years, and the organization looks forward to continuing its mission for many years to come.
Tasks Unlimited, Inc., is comprised of several corporations and subsidiary boards under the TUI umbrella, including Tasks Unlimited Building Services (TUBS), Tasks Unlimited Lodges (TUL), Tasks Unlimited Training Center (TUTC), and Tasks Unlimited Mental Health (TUMH) all of which work cohesively to provide services for clients and support their livelihood and recovery.
Tasks Unlimited's mission believes that all people, including those with mental illness, deserve the chance at a meaningful life, a life full of living, working, and achieving.
LIVING. Grounded in the Fairweather Lodge Model, TasksUnlimited supports mental health recovery by encouraging group decision-making and community living. By living and working as a group, program participants hold each other accountable in their mental health recovery.
WORKING. Consistent, supportive employment is a key component to the mental health recovery process at Tasks Unlimited. Through Tasks Unlimited Building Services, program participants perform janitorial services, mailroom management and building maintenance to businesses throughout the Twin Cities.
ACHIEVING. Nothing bolsters self-esteem like having a meaningful role in your world, and self-esteem broadens one's vision of what is truly achievable in life.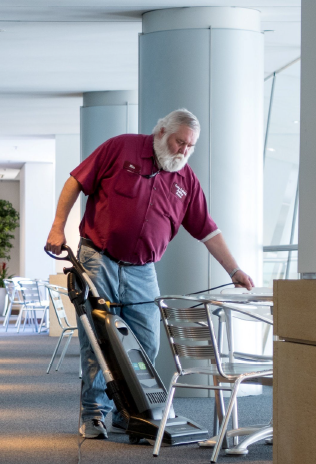 Program Areas
SUPPORTED EMPLOYMENT
Tasks Unlimited believes that a stable, supportive work environment is critical to successful mental health recovery.
The supported employment program, or JOBS program, provides wrap around and support services including mental health services, paid on-the-job training, and basic living skills development. Staff and peers understand mental illness and provide accommodations that allow program participants to complete their work with greater ease and success. Participants learn how to cope with the symptoms of their mental illness, as well as how to find appropriate interventions before mental health deterioration comprises their daily work life.
Tasks Unlimited Job Placement program provides employment assistance and career development services.
Tasks Unlimited partners with the Department of Employment and Economic Development (DEED) to provide these vital services.
HOUSING
Tasks Unlimited lodges are stable, supportive homes in clean, desirable neighborhoods throughout the Twin Cities that are available for program participants.
Unlike group homes, Tasks Unlimited lodges do not have 24-hour supervision. Based on the Fairweather Lodge Model, lodges are affordable, inter-dependent living environments operated by the tenants with limited assistance from staff.
Lodge members manage their own lives and provide support to each other in daily activities. They establish their own rules, pay rent, clean, shop for groceries, go to work and participate in community activities just as one would do in any roommate living situation.
FAST FACTS
In 2022,
• 490 people received mental health services
• 93% of clients successfully managed their symptoms, avoiding hospitalization
• 85% of clients receiving housing or employment
support said Tasks Unlimited helped them improve their mental health
• 97 individuals resided in one of Tasks Unlimited's 18 Fairweather Lodges
• Average stable housing duration for lodge residents was just over 11 years
• 36 individuals received intensive residential treatment and support at the Training Center
• 264 individuals secured or maintained employment with support from vocational services
• 43 new clients secured stable jobs
• 86% of jobs training graduates were still working 6 months after graduation
 MENTAL HEALTH SERVICES
As an integral part of its founding mission, Tasks Unlimited provides a range of mental health services including counseling services, Targeted Case Management, medication management, Illness Management and Recovery (IMR) groups, chemical health support, a wellness program, and a recreation program.

The organization partners with professionals to ensure all program participants have regular access to psychiatric care and employs a chemical health skills coordinator to assist program participants in breaking the cycle of addictions. Participants have the opportunity to learn healthy living habits such as exercising and eating healthy as well as to participate in groups for mental health wellness and illness management and recovery.
TRAINING PROGRAMS
Tasks Unlimited supports three types of training programs: JOBS Training, the Tasks Unlimited Training Center Program, and the Transition Lodge. Graduates from the training programs have opportunities to further their career, identify stable housing, and obtain mental health recovery resources.

The JOBS Training Program offers paid, on-the-job training in janitorial services while program participants work on mental health maintenance and daily living skills. Through the Tasks Unlimited Training Center Program, Men and women receive peer support and training as well as the assistance of skilled mental health professionals in order to build up a satisfactory level of peer and self-sufficiency for living in a Tasks Unlimited lodge, and the Transitions Lodge is the first of its kind in the Twin Cities to provide transitional housing to individuals with mental illness, teaching individuals to live stably and successfully in the community while working.
HOMELESS SUPPORT SERVICES
The NE Outreach & Opportunity Center (NOOC) is a cozy corner in NE Minneapolis where adults experiencing or at risk of homelessness can come for comfort, and to gain access to services, including mental health supports, healthcare, employment resources, and housing stabilization services to help end the cycle of homelessness.

The Role
The Executive Director of Tasks Unlimited will support the organization's deep commitment to enhancing the quality of life and expanding opportunities for all people with mental illness through employment, housing, and recovery services. They will represent Tasks Unlimited to clients, employees, other stakeholders, and the public. The Executive Director has responsibility for the financial and programmatic operations of Tasks Unlimited, Inc., and its subsidiaries.
Working in concert with the Board of Directors, the Tasks Unlimited Executive Director will be responsible for guiding the organizations' next chapter through the creation of a robust and detailed strategic plan. This leader will focus internally as well as externally on building strong partnerships across all sectors on behalf of Tasks Unlimited' s expanding programs.
REPORTING RELATIONSHIPS
The Executive Director will report to the Board of Directors of Tasks Unlimited, Inc. and will have direct oversight of approximately 6 staff members and a total team of 170 employees. The Executive Director will have the following direct reports:
• CFO
• Director of Human Resources
• Director of Program Operations
• Director of Contract Services
• Director of Facilities
• Director of Behavioral Health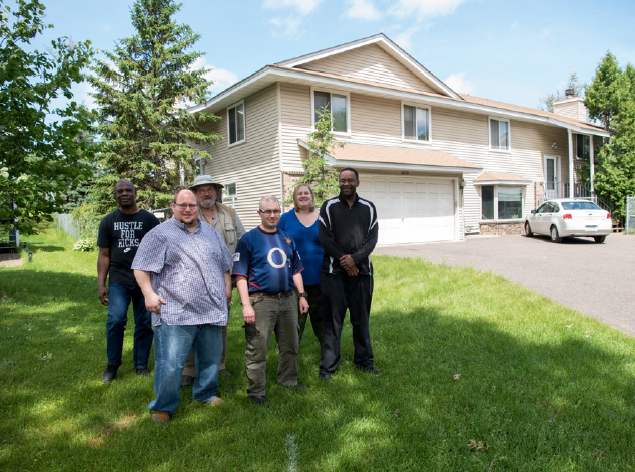 KEY ROLES & ACCOUNTABILITIES
Key roles and desired accountabilities include:
Strategist / Visionary
• Partners with the Board of Director and staff to develop a comprehensive strategic plan to ensure long term scalability, sustainability, and relevance of Tasks Unlimited.
Organizational & Staff Leadership
• Provides thoughtful and visionary leadership that guides the organization's work.
• Helps to build a healthy, vibrant culture that attracts experienced, knowledgeable people; ensures they feel they can make a difference at Tasks Unlimited.
• Recruits, retains, and develops the team to lead Tasks Unlimited.
• Builds and fosters a functional, cohesive team that carries out Tasks Unlimited's mission.
Administration, Finance & Operational Leadership
• Oversees all programs and services, including developing and recommending new program initiatives to meet the goals, objectives, and mission of Tasks Unlimited.
• Ensures the long-term financial health and sustainability of Tasks Unlimited and oversees the creation and implementation of the organization's financial and business plans as well as the endowment.
• Regularly reports the financial and/or program status of Tasks Unlimited to the Board of Directors, appropriate funding sources and other bodies as required.
• Develops the annual budget in partnership with the Chief Financial Officer.
• Utilizes key financial information to measure organizational performance, manage risk and make decisions regarding the best mix of investments and expenditures.
Revenue Development
• Leads the organization in continued identification of creative and sustainable funding sources.
• Leads and works closely with development staff to ensure adequate financial support for Tasks Unlimited from government and non-government sources.
• Maintains relationships with key funders.
External Relations / Stakeholder Relations
• Acts as the face and voice of Tasks Unlimited, passionately speak on behalf of Tasks Unlimited's vision, mission, and goals.
• Maintains positive and ongoing communication between Tasks Unlimited and the various stakeholders, including State and Federal funders.
• Directs appropriate accreditation efforts.
• Maintains knowledge of legislative efforts that may affect programming and operations, initiate action, as appropriate.
 Board Relations
• Provides leadership in developing long-range organizational and financial plans with the Board of Directors and staff, consistent with Tasks Unlimited's mission and values.
• Communicates to the Board, as directed, information concerning the activities and operations of current and future threats and opportunities to Tasks Unlimited.
• Serves as Ex-officio member of the Board of Directors of Tasks Unlimited as well as a member of the Board of Directors of various subsidiaries, as assigned.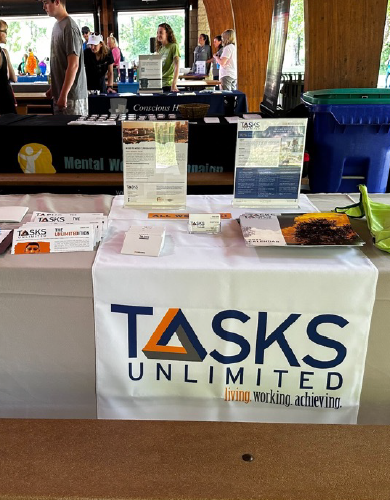 The Ideal Candidate
The ideal candidate for this Executive Director role is a proven and highly relational leader with a deep passion for the mission of Tasks Unlimited. They will be experienced at leading and building strong teams, enhancing organizational culture, and identifying and developing new and creative streams within the changing landscape of behavioral health.

While no one candidate will have all the criteria enumerated below, the ideal candidate will possess the following professional and personal abilities and attributes:
• Passionate for the mission, leads from the heart, and is a champion of this work. Ideally has experience working with a nonprofit, healthcare, or behavioral health organization.
• A proven leader who has led complex teams. A strong talent developer and mentor of staff who can develop and maintain a positive organizational culture.
• A leader with strong business acumen, as well as an empathetic, human services perspective.
• A financially savvy leader who can lead and manage complex budgets, set clear priorities.
and develop and identify new and current sources of revenue.
• A leader who is focused on developing and supporting Diversity, Equity, and Inclusionefforts.
• An inspirational leader, strategic and visionary with the ability to articulate the current vision and set a path to accomplish goals across a complex organization.
• Experienced leading through change, growth, and transformation, ideally in a nonprofit setting.
• Experienced working with a nonprofit board of directors, with an understanding of good nonprofit board governance.

MINIMUM REQUIREMENTS

• Minimum of 7 years or more of leadership experience.

• Master's degree in Business Administration, Public Administration, Nonprofit Management, Social Work, Vocational Rehab, or related field.

• Fiscal responsibility within agencies or programs having multiple, diverse funding streams.

• Knowledge of issues surrounding mental health and recovery, affordable housing, and/or workforce development.

• Familiarity with regulatory reporting, reviews, and audit processes preferred.

• Experience in grant funding and compliance.

• Understanding of Minnesota DHS and DEED.

• Experience working for a nonprofit or serving on a nonprofit Board of Directors. Knowledge or experience developing, attracting, and retaining board members is preferred.

• Candidates must be located in the Twin Cities – or willing to relocate.
COMPENSATION AND BENEFITS
• The expected salary range for this role is $165,000 to $190,000.
Tasks Unlimited is proud to believe that your gender, race, nationality, religion, sexual orientation, status as a protected veteran, or status as an individual with a disability should have nothing to do with hiring practices. Tasks Unlimited will never discriminate against anyone's background or creed.

Equal Opportunity Employer/Protected Veterans/Individuals with Disabilities: The contract will not discharge or in any other manner discriminate against employees or applicants because they have inquired about, discussed, or disclosed their own pay or the pay of another employee or applicant. However, employees who have access to the compensation information of other employees or applicants as a part of their essential job functions cannot disclose the pay of other employees or applicants to individuals who do not otherwise have access to compensation information, unless the disclosure is (a) in response to a formal complaint or charge, (b) in furtherance of an investigation, proceeding, hearing, or action, including an investigation conducted by the employer, or (c) consistent with the contractors legal duty to furnish information.